Home

Business PR Page

"We are manufacturer of the store furniture, that have specialized in ""Japanese-style"" products."
Inquiries to this Company
Japanese
Lumber and Wood Products Manufacturing (Excluding Furniture)


Marukatsu CO.,LTD.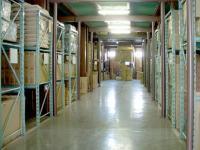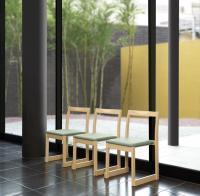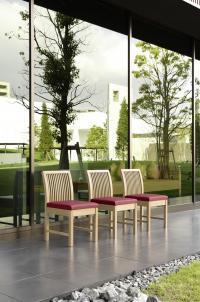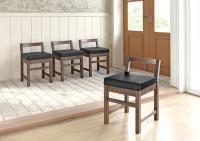 We are design and development all of the chairs and tables to the basic concept of "Japanese style".
We are good at manufacturing of wood products. And we supply the chairs and tables of "high quality and low price" in the market at technology which have been cultivated over the years.

Our chairs and tables listed in the catalogue, we have stock as a semi-finished product, and we have set up a production system and then that it can react quickly to short delivery times.

In the marketplace of "Japanese-style" for the food service industry, we achieve a reputation as best in Japan.
Many of our products since also been embraced by major food chain stores, there is confidence in the price-quality surface.
In addition, it has been used many also at the shop with family atmosphere of privately run, there are a great deal of uniqueness of a product to match a full kind of demand.

We are evolving along with the food culture of "Japanese-style", to dissemination and inherit of the culture.

■

Address
2−38, Wakabayashicho, Yao city, Osaka, 581-0038, Japan 581-0038, Japan

■

TEL
+81-(0)72-948-2381

■

FAX
+81-(0)72-948-2399

■

Representatives
Ichiro Masuda

■

Date of Establishment
1949

■

Capital
48,000,000 yen

■

Number of Employees

■

Industry
Lumber and Wood Products Manufacturing (Excluding Furniture)

■

URL
http://www.marukatsu-b.co.jp/index.html



For more detailed information about our products or offers to act as alocal distributor,please fill out the following form.
Required item

※Unauthorized reproduction and/or reprinting of articles and photographs posted on this site is prohibited.
Usage Notes