Home

Business PR Page

Please contact our company if you are wondering exactly how small you can make your products.
Inquiries to this Company
Japanese
Metal Products Manufacturing


Morioka Precision co.,ltd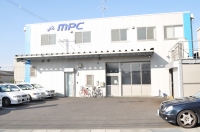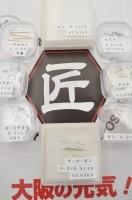 Our company focuses on the micronization of medical and decorative goods, and offers products that make use of our skills in minute screw and nozzle hole processing, as well as in pin and shaft machine processing.
If one were to describe our company with a single word, that word would be ""rarity."" We hope that everyone remembers our company by the fact that we manufacture minute processed products that are rarities in their own right.
We manufacture and sell micro-screws with diameters ranging between 1.0 mm to 1.6 mm, and by request we are currently working on commercializing even smaller screws and nuts with diameters of 0.8 mm. The work of our company will soon allow us to answer the needs of customers requiring 0.7mm and 0.6mm screws and nuts, as well.
There has been also a diversification in customers' requests for products with nozzle holes to transport air or pharmaceutical products. We continually challenge ourselves with two level, three level, and even smaller hole processing, and have succeeded in processing holes as small as φ0.2 mm

Our company manufactures and sells micro-screws (M1.0-M1.6). We keep a selection of micro-screws continually in stock, and are capable of small lot orders and speedy delivery. If your company has a need for minute machined products, please consult with us. We are continually creating new ideas as we pursue our manufacturing business.

Our company is continually challenging itself in the area of part size reduction and weight reduction accompanying product micronization. We are capable of processing holes with a diameter of φ0.2 for products with minute holes designed to transport air or pharmaceutical products. We currently manufacture and sell micro-screws with diameters ranging from 1.0 mm to 1.6 mm, and by request have commercialized nuts and screws with a diameter of 0.8 mm.

We conduct manufacturing based on interactions with people.

Materials
Processing Technologies
Processing
Products and Uses
Stainless SUS303D
M0.8 Screws, Nuts
・Machined, Ground or Polished
・Screw and Hole Processing
Brass
φ0.2 Boring
・Machined, Ground or Polished

| | | |
| --- | --- | --- |
| Commodity | Component | Industry |
| Decorations | Piercing Jewelry | ・Personal Accessories |
| Weak Current Products | Fan Heaters, Nozzles | ・Electronic Instruments and Devices |
| Medical Instruments | Endoscope Parts | ・Medical Instruments |

| | | |
| --- | --- | --- |
| Machine Name | Processing Capabilities | Number of Machines |
| CNC Compound Automatic Lathe | φ20-φ3 (Material Processing Diameter) | 10 Units |
| CNC Automatic Lathe | | 9 Units |
| Ultrasonic Washer | | 1 Units |
| Barrel Polisher | | 2 Units |

・ISO 9001 Acquisition:2004


Products are processed by our experienced employees on equipment capable of quickly delivering products that require rush or urgent handling. We have in place a system that makes use of a network of long-cultivated relationships with cooperating companies to realize same-day or next-day delivery, depending on product. We are particularly skilled at handling small lots.

■

Address
8-41, Ota-Shinmachi, Yao City, Osaka 581-0039, Japan

■

TEL
+81-(0)72-948-6081

■

FAX
+81-(0)72-948-6083

■

Representatives
Kyosuke Morioka

■

Date of Establishment
1958

■

Capital
30,000,000 yen

■

Number of Employees
7 people

■

Industry
Metal Products Manufacturing

■

URL
http://mpcweb.co.jp



For more detailed information about our products or offers to act as alocal distributor,please fill out the following form.
Required item

※Unauthorized reproduction and/or reprinting of articles and photographs posted on this site is prohibited.
Usage Notes