Home

Business PR Page

Inquiries to this Company
Japanese
Furniture and Fixtures Manufacturing


Toyo Co., Ltd.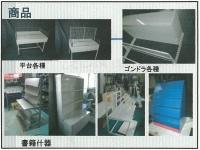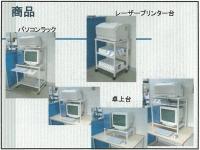 *Business Description: General Metal Processing/Planning and Development
Metal Sheets, Pipe Processing, Coating, Assembly, Etc.


*Principal Products: Computer Racks, Water Tank Mounts, Store Construction Fixtures

Materials
Processing Technologies
Processing
Products and Uses
Iron
Laminate Processing
・Sheet Metal Processing, Canning, Bending or Cutting
Office Furniture
Store Fixtures
Iron
Spot Welding, CO2 Welding
Robot Welding
・Welded
Office Furniture
Store Fixtures
Machinery Cases
Iron/Aluminum
Bake Coating, Powder Coating
・Surface Processing 2 (Coating, Polishing, Etc.)
Furniture/Fixtures
Machine Parts
Plastic
Wrapping and Assembly
・Assembly and Wiring
Furniture/Fixtures
Machine Parts

■

Address
5-7-15, Shibukawa-cho, Yao City, Osaka 581-0075, Japan

■

TEL
+81-(0)72-992-2604

■

FAX
+81-(0)72-993-5355

■

Representatives
Motohiko Narita

■

Date of Establishment
1965

■

Capital
14,000,000 yen

■

Number of Employees
39 people

■

Industry
Furniture and Fixtures Manufacturing

■

URL



For more detailed information about our products or offers to act as alocal distributor,please fill out the following form.
Required item

※Unauthorized reproduction and/or reprinting of articles and photographs posted on this site is prohibited.
Usage Notes