Home

Business PR Page

Manufacturer of Japan's best-selling folding utility carts!
Inquiries to this Company
Japanese
Furniture and Fixtures Manufacturing


Tokuyama Co., Ltd.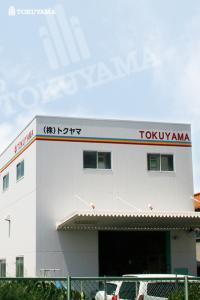 Tokuyama Co., Ltd. (exterior appearance)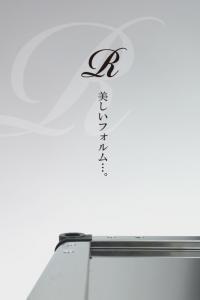 Production emphasis on safe, rounded corners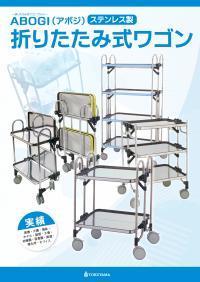 Folding utility carts series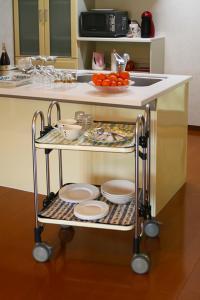 Ideal for home use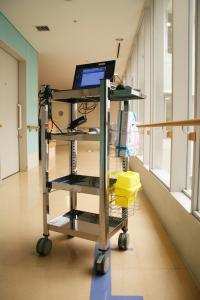 Laptop utility cart (example)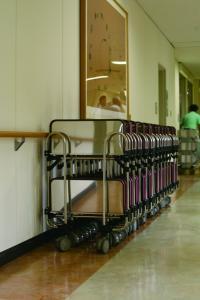 Folding utility cart (example)

We manufacture Japan's best-selling stainless steel utility carts. We also produce cabinet and tray carts, dessicators, and medical computer carts.
Features of our folding utility carts
1. Excellent stability: Most other manufacturers' products have poor stability when folded, and tend to fall over. This is often something that pictures in a brochure can't show, but we have heard of many post-purchase horror stories like this. Tokuyama's folding utility carts are equipped with "φ100 dual-wheel casters," so they can be used half-folded. Even when they are folded completely, they are structured in such a way that they can stand on their own with great stability.
2. Class-leading durability: Other manufacturers' products to use screws for the joints during assembly. When screws are used, repeated use of the carts can cause screws to come loose from vibration, etc. As a result, the cart ends up being unable to maintain the folded position and the shelf plates tend to open flat easily. Unlike competing products, Tokuyama's folding utility carts use pre-stressed riveted joints, which means our carts retain strong, durable joints from the moment of purchase onward.
3. Cleaner, safer products: Tokuyama products are not welded. Joints of all parts use specially reinforced resin. Because of this, there's no need to worry about bacterial build-up or outbreak from corrosion that is usually seen with welded parts, which makes our products cleaner and easier to keep clean. Also, welding often means having sharp edges on a product, but since Tokuyama focuses on producing products with smooth, round edges, our products are much safer.

Tokuyama's products are all-stainless steel, which has great corrosion resistance, workability, strength, and hardness.
For all the joints, specially reinforced resin is used rather than welding.
Tokuyama focuses on producing products with smooth, round edges. Every effort is made to manufacture products that are safe.
The durability of Tokuyama products is unparalleled.
Using our folding utility carts as an example, they are deployed in hospital wards, where they are used repeatedly, and often to support heavy objects. These carts are still in use with no change in their stability and durability. Customers of all kinds trust and rely on Tokuyama products' high precision, quality, and durability.
Our facility offers generous manufacturing capacity, so please feel free to contact us.
Stainless steel, steel, aluminum, and resin can be used to manufacture products, and as long as our facility is capable of meeting your needs, we can accommodate most customization requests.

Description of business: Manufacturing and sales of stainless steel medical/laboratory/kitchen apparatus and equipment, manufacturing and sales of metal furniture

Primary customers: Hospitals, physical and chemical research institutes, hotels, restaurants, factories of all kinds, schools, various facilities, nursing homes

Main suppliers: Stainless steel manufacturers, plastic molding manufacturers, and others

* Due to the functionality, convenience, and amazing durability of our products, we have achieved the most sales in Japan in the area of business-use folding utility carts (according to our research).

Our motto is "Manufacture to contribute to the world with great aspiration." While keeping in mind traditional manufacturing know-how, we strive to take advantage of modern technology to develop and manufacture the products that can build a better world.
We also try not to forget the spirit of challenging new things and strive to build a corporate culture with an overall positive attitude.

We utilize seminars held by public organizations to enrich the knowledge of our employees and to increase their skills.

Materials
Processing Technologies
Processing
Products and Uses
Stainless steel sheet
Aluminum sheet
Aluminum materials
Plastic
0.8t stainless steel sheet is used primarily.
0.6-2.0t materials are used.
Stainless steel is used primarily.
Stainless steel generally needs welding or polishing.
However, we have been using plastic and aluminum for joints and they have been assembled with rivets and screws since 1985.

Earlier, plastic was considered fragile and weak, but now it has increased in durability and strength and is trusted for use for high stress applications such as police shields and bumpers on cars.
・Pressed
・Sheet Metal Processing, Canning, Bending or Cutting
・Screw and Hole Processing
・Assembly and Wiring

Commodity
Component
Industry
Metal furniture
・Furniture and Wood Products
・Office Machinery
Carts for transfer of goods
・Transportation Machinery

Manufacturing of metal furniture: 1000 units per month (and other metal molds)

Machine Name
Processing Capabilities
Number of Machines
・Cubicle substation transformer
A facility to convert high voltage power provided by a substation into lower voltage power for use.
1 unit
・Freight elevator
1 unit
・Crane
3t
1 unit
・Press brake (RG80) with automatic back gauge system
Press brake (RG-80) with automatic back gauge system, capacity: 80t, bending length: 2500mm
Able to bend sheet thicknesses of up to 6mm. It can handle bending of 4' x 8' size sheets.
2 units
・Press brake (RG50) with automatic back gauge system
Pressurization capability: 50t, length of table: 2000, stroke: 100, gap depth: 400, open height: 300, main motor: 3.7kW, with automatic back gauge system
1 unit
・Hydraulic shearing machine S-2532
Cutting system to reduce large metal sheets to sections of preferred size.
+3.2 x 2500
1 unit
・Argon welding machine
Also works as a shield against inert gas, making it difficult for impurities to penetrate. Easy to adjust electric current, for optimal weld strength.
2 units
・Spot welding machine
Pressure bonds the 2 base materials (materials to be welded) while electric current is passed through. The metal heats and melts due to electrical resistance, bonding the parts together.
2 units
・Semi-automatic welding machine
Bonds the same metal together.
1 unit
・Drill press tapping machine
6 units
・Air compressor
Mechanically compress air to greater than atmospheric pressure.
3 units
・Hydraulic pipe bender
5 units
・Circular saw (12")
1 unit
・Power press machine 15t, 30t, 40t, 55t
15t, 30t, 40t, 55t
1 unit each
* Equipment for metal molds
Milling machine, turning machine, polishing machine, discharger, drilling machine

1 patent regarding furniture, 1 utility model patent regarding conveyance

・・We comply with all quality assurance standards in the company manual.

・We produce by order.
・For custom orders other than our existing products, please contact our sales and production departments to determine how we may best fulfill your needs.
・We accept orders of just one unit.
・For mass production and mass orders, contact us to discuss the delivery date and other conditions before placing an order.
・All processes from designing to production and delivery are handled by us.
・Prototypes are produced only when we deem it necessary.

■

Address
2-131-1, Takefuchi, Yao-city, Osaka 581-0052, Japan

■

TEL
+81-(0)6-6705-5455

■

FAX
+81-(0)6-6705-5456

■

Representatives
Tetsuhide Tokuyama

■

Date of Establishment
1969

■

Capital
10,000,000 yen

■

Number of Employees
15 people

■

Industry
Furniture and Fixtures Manufacturing

■

URL



For more detailed information about our products or offers to act as alocal distributor,please fill out the following form.
Required item

※Unauthorized reproduction and/or reprinting of articles and photographs posted on this site is prohibited.
Usage Notes